Kendall Penny
Videos with Kendall Penny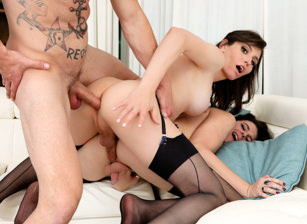 Date added:
2020-02-27
Views:
0
Rating:
Description :
Freshly divorced and ready to get back into the swing of things, Johnny Hill has been out hitting the clubs. Tonight he hits the jackpot as he picks up two trans women, Korra Del Rio and Kendall Penny, from the bar and brings them home for what he hopes is one hell of an evening. Johnny does not disappoint the girls in the cock department, packing a massive boner. Both girls suck it then pull out their own cocks for Johnny to admire. Soon, he's power-fucking each of their tight holes with his massive tool. Johhny is in fuck heaven as he gets his butthole fucked with Korra's dick stick and ends the evening with a shower of cum over both of them.
Categories :
Anal
,
Deepthroat
,
Threesome
,
Blowjob
,
Big Dick
,
College
,
Brunette
,
Trans
,
Open Mouth Facial
,
Tattoo & Piercing
,
Double Blowjob
,
Cumshot
,
Stockings
,
Rimming
,
HD Porn
,
Caucasian
,
Small Tits
,
Trans Fucks Male
,
Male Fucks Trans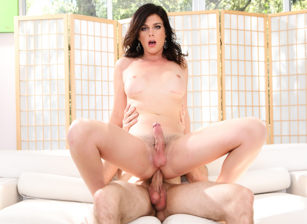 Date added:
2019-04-18
Views:
0
Rating:
Description :
Just an hour ago these two had met for the first time through a dating app and had met for lunch. But all Epic could do was imagine fucking this gorgeous trans woman from the moment he met her. Then he was fucking her again on the way home in the car. Then as he talked to her when they arrived all he could imagine was what she tasted like between her legs. He wanted to suck all the nectar out Finding this intense man who had no filter so refreshing Kendall invites him to bring it on. And does he ever. He relishes her taste -- best tasting cock he has ever tried So Translicious. Then he thrills her with his massive man root and begins pulverizes her love hole in position after position. After shooting her lady load she is near exhaustion and is literally begging for cum to give her twitching ass hole a rest from his stiff penile assault.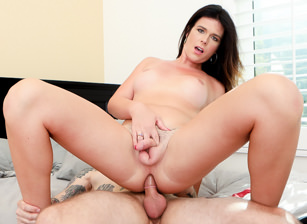 Date added:
2018-09-20
Views:
0
Rating:
Description :
Kendall loves coating herself in oil. Just standing out there in the hot sun drenching herself feels so good. Her big firm trans titties love baking in the sun. Her balls hang low as she rubs them in oil. Soon enough she is in the boudoir and ready for some massive cock from her trans loving man. He is all over her sweet body, kissing and lick and sucking her big balls and cock. And talk about cock sucking. Watch in awe as Kendall grabs ahold of Wills balls squeezing them hard and stroking his throbbing massive pole. He fucks her all over the bed and shoots a gigantic load down her throat and all over her face. That's what we call Translicious.